Everything You Need to Overcome Low Self Esteem in One Place
Helping people to develop a healthy and positive self esteem is the main purpose of this website.
A lot of information has been provided to help you overcome low self esteem. You will discover various tips and techniques for building a positive self image, and you will also find a lot of personal development and self improvement tools and resources. This website is birthed out of a passion to help people to make that transition from thinking and feeling negative about themselves, to thinking and feeling more positive.
A lot of times people allow their fears, and insecurities to stop them from having a fulfiling life. Studies have shown that one of the major things that hinder people from fulfiling their highest potential is low self esteem. The resources on this site are here to help you to overcome those barriers and obstacles that might have been holding you back, so that you can go on to live a fulfiling life and achieve your personal goals and dreams.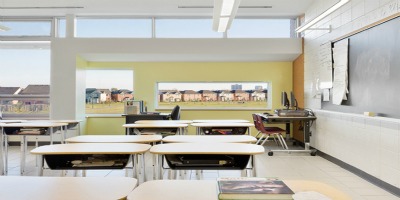 Watch This Quick Welcome Video From Paul
---
There are tons of self esteem building resources and information on this site such as:

Self-esteem articles

Self-esteem worksheets

Self-esteem exercises

Self-esteem activities

Self-esteem tests

Self-esteem questionnaires

Self improvement quotes

Self-esteem affirmations

and so much more. Feel free to take advantage of them. In fact it is recommended that you bookmark this site for future reference.
A good place to get started would be the self-esteem building section.
By the time you graduate from Self-Esteem-School.com you will be fully equipped to overcome low self-esteem. You will have more joy and happiness in your life, you will be more content and regain your inner peace, you will begin to love and accept yourself and your life will become more fulfilling. YOU WILL REGAIN YOUR SELF WORTH.
---
Get Your Copy of The Self-Esteem Workbook FREE!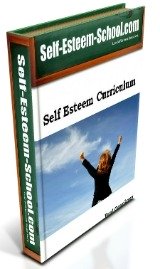 When you join the mailing list, you will get a Free copy of my self esteem workbook. The workbook covers 8 practical lessons and steps you can take to improve your self-esteem.
---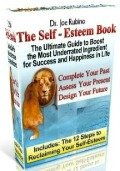 The Ultimate Self-Esteem Program
Finally, a program that goes beyond just saying affirmations and thinking positively. This is the ultimate guide for building your self-esteem. Read my review
---
That Terrible Feelings that come with Low Self Esteem
I don't know about you but there were many times when I felt really pathetic, I felt useless, I felt like nothing I did ever worked, I felt like such a failure, I would sometimes come to tears from feeling sorry for myself and wondering "why is my life like this?" I kind of laugh about it now, but back then it certainly wasn't a laughing matter.
There were even times where I thought to myself that maybe death would be better than the present state of my life, it was that bad, and maybe that's how you feel and you've been surfing the internet looking for help on how to get rid of this feeling of low self esteem and turn your life around, and if that's the case then you have definately come to the right place.
Maybe you look at your life and nothing seems to be working and everything just seems to be going against you, then you compare yourself with your friends and you feel even worse because they seem to have everything you strive to get but never quite achieve (I know I certainly used to do that).
DO YOU FEEL UNLOVABLE?
Maybe you feel unlovable, you look at yourself and you think:
Who could ever love someone like me?

Who could ever want someone like me?

Who could ever be attracted to me?
I know I certainly had those feelings before I got married because of a skin condition I had on my scalp. It made me feel so ugly, I was so conscious of it, I felt like people were always looking at it and as a result it affected my confidence with relating to the opposite sex. I didn't think any woman could ever truly want me or love me with such a condition. I used to always wear a hat to cover my head because I didn't want anyone to see it.
Yours might not be a scalp condition like mine, maybe it's a disability or maybe it's your weight or some other kind of physical condition that makes you feel unattractive and unlovable.
Whatever the root or cause of your low self esteem is I can identify with you in one way or the other because I have been there myself and I have created this website to share with you the things I did to build my self-esteem and get over my fears, failures and insecurities.
If you will allow me, I'd like to share with you my experience and knowledge of how to overcome low self esteem. As you apply the tips and advice I will be sharing with you through this website, you too will win the battle over low self esteem and silence those negative voices that have been eating away at your confidence.
Self esteem activities that will change your life and the way you see yourself
Transform the way you feel about yourself with these self esteem exercises
Contact Us at Self-Esteem-School.com
Self esteem worksheets to compliment the recommended exercises and activities for building self esteem
The self esteem blog keeps you up to date with all additions and changes to the self-esteem-school.com
Get your hands on the best self esteem building tips and resources
What is self esteem and why is it important to have a positive self esteem
11 of the most common low self esteem signs and tips on how to beat them
Use our self improvement articles, tips and advice to help you create the improvement and changes you want to see in your life
The best personal development tools to boost self esteem
Self help motivation techniques, tips and advice on creating the life you want
How to find happiness, joy and fulfilment in life - the kind that lasts
Would you like to share your knowledge about self esteem? Great, find out how you can submit your story or tip here.