About Paul - Author of Self-Esteem-School.com
Hi!

My name is Paul and although I was born in Africa, I have lived in the United Kingdom for most of my life.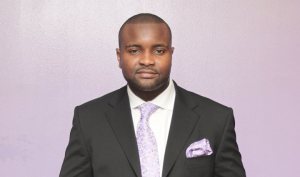 My Battles with Low Self Esteem
Like many of you reading this I have had my own battles with self confidence and low self esteem, there have been times in my life where I thought achieving certain things were beyond me, I didn't think I was as good as other people especially those that seemed to be accomplishing more than me in areas such as academics, finance, etc
It even affected me in the area of relationships, it was often difficult for me to approach women, I remember when I met my wife, she was the kind of woman I had always dreamt of being with, but the kind I had always been to scared to approach because I felt women like her were too good or too attractive for me, but luckily for me by the time I met my wife, I had started my personal development journey and now had a little confidence to speak to her - even though I was as nervous as anything else because those thoughts or rejection that have their roots in lack of confidence still plagued me.
I really only started to win the battle against low self esteem because I started coming in contact with materials that helped me to develop myself, I read tons of personal development books and started going to personal develop seminars and self esteem workshops. Through them I learned to believe in myself, I discovered that I was a person of purpose, that my life and existence was meaningful and relevant. I learned that I could become and do anything I wanted in life and that the only real barriers were the ones I had created in my head.
Why I Created This Website
I created this website because I wanted to share the information that set me free from my low self esteem and confidence issues with other people so that they can find freedom as well. There is nothing worse than going through life making apologies for yourself and doubting yourself, with that kind of mentality you can never rise to your full potential.
And that's my passion, to help people rise to their full potential, to help people get rid of the mental barriers that have been stopping them from getting what they truly want in life, to help people tear off the shackle of low self esteem and equip people with practical things they can do to begin to build up their self esteem and confidence.
About This Website
I know you came to this website to learn about how to build your self esteem, but people often wonder why I give the valuable information on this site away for free, and it's simply because I want to help you with no strings attached.
I felt that the things I had learned on my journey with overcoming low self esteem needed to be shared with other people and site build it gave me the opportunity to do just that.
Now in case you are asking yourself... what is site build it?
Site build it is a web host that helps people like me (who are novices in the area of website building), put together a professional looking website (although it is also very useful for people who already have experience in building websites)
I had come across many people who kept on talking about this site build it thing and how it helped them build a successful website that they use not just to communicate their message and passion to thousands of people around the world but also make a lot of money from it as well. As a result I decided to give it a try as well to help me get my message and passion for self esteem building out there.
Site build it makes building a website like Childs play (and that's no exaggeration), even if you've never built a website before, as long as you can use a keyboard and a mouse, you can build a successful website with site build it. They provide you with an action guide who will literally hold your hand and show you what to do every step of the way, they also provide cool website template designs (like the one I've used to build this site) and show you how to get your website to show up on the first page of search engines like Google, Yahoo and Bing.
You probably found this site through a search you did in a search engine, that's all thanks to site built it, they taught me how to do it and if I can do it anyone can.
The part I like best is that site build it also shows you how you can make a lot of money with your website. One of the reasons I can afford to give all the information away for free on this site is because site build it showed me how I could generate money with my site using Google's adsense program as well as other affiliate programs.
So although I'm giving away a lot of free information, I still get rewarded at the end of the day and rather than it costing me money to host this website I'm actually making money from it. Site Build It gives me all the tools and help I need to make it happen.
A Site Build It Success Story
One of the things that inspired me to try site build it was the story of a guy called Elad. Elad bought site build it and created a website about his hobby and within 6 months he was already making $2000 a month.
He too was a complete novice when he got started and knew nothing about building websites. With site build it, all you need is your passion knowledge and experience to create a successful and profitable website, site build it takes care of all the technicalities for you while you just focus on what you are good at.
Check Out this Video of Elad's Story
Why Not Try SBI Yourself
If you can spare 2-3 hours a week of your spare time, I would recommend that you give site build it a try, I wouldn't recommend it if I wasn't using it myself. I'd advice starting a website on something you are interested in, like a hobby or passion or something you know a lot about and have lots of experience in.
For example you can use your website to share your knowledge about keeping fit, or your knowledge on cars or even beauty secrets, the topic can be anything. The key thing is to make sure you are interested in the topic and know enough about it to build an informative website on your chosen topic (like I've done with this site)
Site build it is completely risk free and you will get a full refund if after trying it you decide it's not for you - so you really have nothing to lose by trying it out! The reason they can give a guarantee like that is because they know that once you've tried site build it, there will be no looking back.
So make sure you give site build it a try and turn your passion into a profitable online business like thousands of other people are doing.